BRAND
BRAND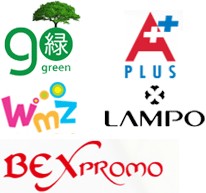 Media Report
Beifa writing instruments to strike off need for imports
Author:china daily
Browse:
6716
Time:
By SHI XIAOFENG in Hangzhou shixf@chinadaily.com.cn
Beifa Group, the country's leading manufacturer of stationery, said it has mastered the technology to produce a ballpoint pen using Chinamade materials and parts.
The company, based in Ningbo, Zhejiang province, said its China Good Pen series has started to use domestic steel to make ballpoint pen tips.
"The pen tips are wearproof with excellent writing effects and can completely be substituted for imported ones," Hu Shengyang, director of Beifa's testing laboratory, was cited as saying by Xinhua News Agency.
The breakthrough, using steel from Taiyuan Iron & Steel, one of the country's biggest stainless steelmakers, comes after Premier Li Keqiang had said that China's inability to make the high-grade steel and precision machinery required to make the key component of the pens – the metal ball and its casing – reflected badly on Chinese manufacturing in general.
Beifa, founded in 1994, is China's leading stationery enterprise and largest pen exporter. Its products reach 150 countries and regions including the United States, Europe, Russia and Australia.
It won the bid to design and produce the ballpoint pen provided
to all heads of state who attended last year's G20 summit in Hangzhou.
The G20 Pen, which utilized and applied the newly developed stainless steel pen tip, became a hit product in 2016 throughout China, selling more than 100,000 units, according to the company.
"It is not the end of our pursuit but a good start for us," saidQiu Zhiming, president of Beifa Group.
"For many people in other countries, "made-in-China" equals cheap price and bad quality. I want to prove that made-in-China can stand for good price and high quality."