BRAND
BRAND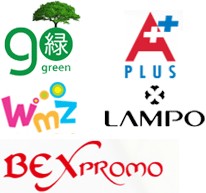 Cultural Ideas
1、Corporate Mission: Pursued the world-renowned for chinese stationery!
     Customers: Providing customers with high-quality professional products and fast personalized service
     Colleagues: Build a own businesses platformand and sustainable growth environment for colleagues
    Shareholders: Create good ongoing income and great moral image for shareholders
       Society: Promote the industry's positive development and national economic prosperity for the society
2、Corporate vision: Become the No.1 brand of Chinese stationery supply chain operators in 2020.
3、Core values: ntegrity Responsibility Innovation Optimism Gratitude
4、Growth concept: Continuous learning makes life advancement
          No growth makes life deteriorating
5、Work concept: Self-motivated to make a good start
         Focus on intentions to make a perfect ending
6、Marketing concept: We are not satisfied simply to provide quality products
           But be the pioneer that practice and exceed customer expectations
7、Service concept: Row of worry for our customers is for our own wrecker
          Considering customer's need means open our own way
8、Quality concept: Quality determines the behavior of value
          Quality grade determine the life cycle
9、Development concept: Firm conviction make our way forward, results-oriented so that we value highlight
             Cultivate team make us strong, sake others make us more achievements
             Continuous innovation make us young, social responsibility give us infinite power
10、Employing concept: Talented to be reused, ethics not only nurture use
            Non-German before correction and then, without virtue is not only firmly
11、Implementation concept: Keep promise with our lives
               Never say give up
12、Code of Conduct - "Eight Dos and Don'ts":
     Do love Beifa, Don't damage it!
     Do quality service, Don't be complainted by customers!
     Do thrifty, Don't corrupt!
     Do harmony to win-win, Don't be individualism!
     Do study, Don't be complacency!
     Do tireless, Don't be confused!
     Do virtue and honest, Don't be mercenary!
     Do rapid implementation, Don't prevarication delay!